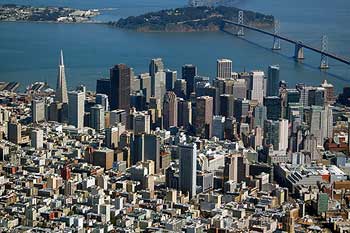 The San Francisco area, when seen on a clear day from a small airplane, is one of the greatest sights in the country. Local pilots love to fly the "bay tour" and pilots from around the world inquire with me about how to fly it.
When I am contacted about arranging a flight lesson for a holder of a foreign pilot certificate, I am usually asked about license requirements, which aircraft would we use, at which airport would we meet, and the costs.
There's no short answer. Everyone's situation and desires are different. It depends on the airplane you want to fly, the airport you want to depart from, the length and route of your "tour" (e.g. fly over the Golden Gate Bridge, down the coast, over downtown San Francisco, etc.), and basically how much time and money you want to spend.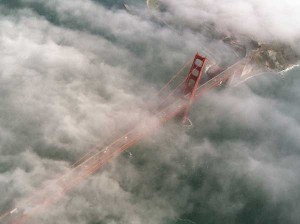 I have access to Cessna 172, Diamond DA40, and Cirrus SR20 and SR22 aircraft through local flight schools/clubs, and the prices for those rentals vary.
My time is billed hourly for all air and ground time. I can come pick you up at the closest airport to you if you're willing to pay for the engine and instructor time. Remember, even though the sights are amazing and you can snap some pictures, this is an instructional flight and you will be in the pilot seat – logging dual instruction time on the flight.
So if you're planning to visit San Francisco and would like to do some flying, feel free to contact me and we'll put together the perfect plan for your visit.
Fly safe,
Greg