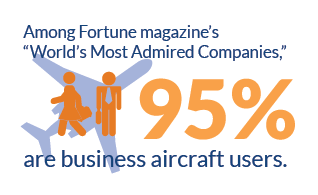 Through my charter company, I offer Air Taxi / Air Charter services under FAA Part 135.
Feel free to visit my Part 135 Air Taxi website QuikCharter.
Air Taxi is perfect for short-hop business flights wherever you travel for work. You enjoy the efficiency and convenience of a personal plane, without the extravagant cost of a private jet. Since you are hiring the entire plane, bringing colleagues lowers your average cost per passenger. In doing so, you quickly see the benefits of Air Taxi travel over business-class and coach airline fares.
Hire an Air Taxi at the exact time you want it. Forget the hassle of leaving the day before and staying in a hotel to ensure you make that breakfast meeting. Simply schedule an early-morning Air Taxi to your breakfast and be back in your office that afternoon. Or book your Air Taxi for multiple same-day flights and meet face-to-face with several remote clients. Because you control the flight schedule, you can pack more actual work time into your business travel day and still be home for dinner.
Spend less time in airports. Sure, you can depart from a major airport, but the power of Air Taxi excels at regional airports. Meet your Air Taxi at an executive terminal with easy, free parking right on site. Most will valet your car at no cost. No lines, no gates to get in the way of flying. Simply drive up 15 minutes before departure, meet your pilot and take off.
Flying commercial means hours of productivity sucked out of your day. The minutes you spend looking for parking, walking to the terminal, waiting in security lines, waiting at gates, boarding by zone, and then disembarking en masse, add up to hours of empty time. With Air Taxi, door-to-door travel time is primarily spent flying. No aggravating waits. No costly hotel rooms and extra meals on the road. You pack maximum performance into your work day, and relax longer at home.
Business aviation is a productivity tool used by thousands of companies and organizations of all sizes. These forward-thinking organizations utilize business aircraft to minimize travel time; enhance the efficiency, productivity, safety and security of key personnel; and remain nimble, competitive and successful in today's highly competitive marketplace.
Companies needing to reach multiple destinations in a single day rely on business aviation. This type of itinerary is often impossible to keep using other modes of transportation.
Business aviation is a time multiplier allowing key employees to do more, faster. Much like an investment in state of the art computer software, a business airplane boosts employee efficiency and productivity. Efficiency = Productivity = Profits.
Air Taxi / Air Charter is also awesome for leisure travel. Imagine taking off from a Bay Area airport and landing in Truckee just 55 minutes later. No more traffic jams on the way to Tahoe! Read more.
If you're interested in obtaining a quote, visit my Air Taxi site QuikCharter today.
---