Were you sitting on the freeway today and thinking there must be a better way? Here in the Bay area the economy is going strong, and there has never been a better time to consider aviation!
Did you know that U.S. sales of piston engine airplanes and business jets jumped nearly 10 percent from 2013 to 2014? While individuals pursue aviation as a recreational avocation, successful entrepreneurs and corporations view aviation in a much different light.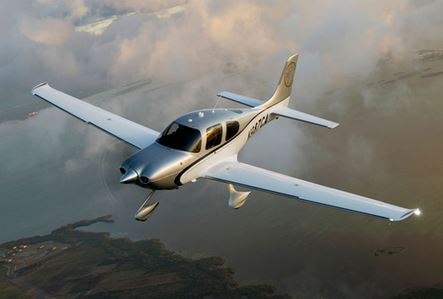 General Aviation is helping many Bay Area executives and entrepreneurs maximize their time by minimizing their commute. With the economy on the rise and traffic getting more and more congested, there has been an uptick in the number of people learning to fly and buying planes. In a recent article in the San Jose Mercury News, time was referred to as the new commodity: "You have your typical executive in the Bay Area, who's making $400,000 a year…he needs to get to a meeting in L.A. and he knows his company values his time, so he can't afford to wait in line for 90 minutes at LAX, dreading what awaits him at SFO." Private aviation offers flexibility and speed, and companies from small start-ups to Intel are seeing a boost in the bottom line by incorporating general aviation into their businesses.
"One industry survey showed that companies using private aviation enjoyed an 11 percent higher market-cap growth than those that didn't use it and that they also generated more income due to productivity."
Here in Northern California, a Cirrus aircraft offers the pilot and passenger a multitude of options for transportation. Whether you choose to charter a Cirrus, buy and then learn to fly in your own SR22T, or hire a corporate pilot to fly your team in your own Cirrus, let me assist you with your aviation needs. From business use to a weekend family flight, there is no better way to maximize your time than in a Cirrus!
Contact Greg to discuss how to get started!