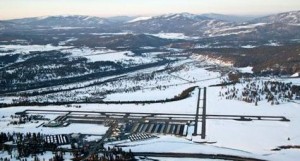 Getting yourself to a ski weekend in Tahoe on a Friday evening can be a harrowing experience. You've been there: sitting in traffic for four… five… sometimes six hours. You begin to wonder if it's even worth it.
Consider: using a small airplane to fly to the mountains. You can land in Truckee, Reno, or South Lake Tahoe in about an hour. You can depart from any one of the many municipal airports around the Bay Area. You can arrive stress-free and be there for dinner.
This is real, and it's not just for the jet crowd. You can land, have a rental car waiting, and be on your way in mere minutes. No more Friday afternoon I-80 traffic headaches. Contact Greg to find out how you can hire a charter to get you there, or begin the rewarding journey of learning to become a pilot yourself.