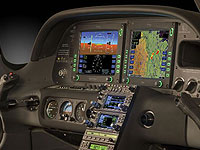 As prices of used Cirrus aircraft make them affordable to more owners, resist the temptation to treat a Cirrus as just another low-wing single-engine piston airplane.  It's not.  The high-performance flight characteristics are outstanding, but come with some caveats.  The avionics are also superb, but pilots need to know how the pieces work together and what to do when something weird happens.
The most recent fatal accident in a Cirrus involved a pilot new to the model who had recently purchased a used airplane.  Some indications suggest that he declined transition training.  Back in 2011, several of those fatal accidents involved pilots who lacked transition training to fly a Cirrus.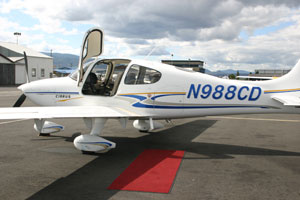 The Cirrus Owners & Pilots Association (COPA) recommends that any Cirrus pilot undergo a rigorous transition training program.  Some insurance companies require it, for good reason.  All Cirrus Standardized Instructors can adapt the transition training syllabus to individual needs.  We believe that it pays off.
Read the full safety article on this and other timely topics in COPA Magazine, May/June 2015 issue.
Greg West (the author of this website), is a Platinum CSIP (Cirrus Standardized Instructor Pilot) in the San Jose / San Francisco Bay Area, and owns a 2004 SR22-G2 with Avidyne avionics.  If you're considering a similarly-equipped Cirrus, contact Greg today for pre-purchase consulting & evaluation, nationwide delivery, and expert transition training.