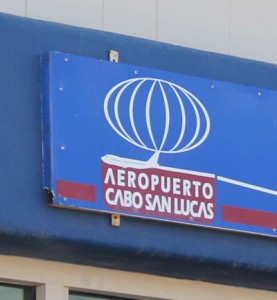 This wasn't your standard Mexico Checkout flight! Usually for a border crossing checkout, we fly just across the border to Tijuana or San Felipe so the pilot can get a feel for all of the paperwork, fees, and sloooow service that awaits. This time – we went all the way to the tip of Baja California and landed at Cabo San Lucas. What a treat!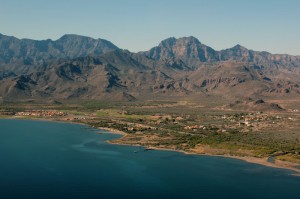 From the Bay Area, we flew nonstop and under IFR into Tijuana (MMTJ) where we cleared into Mexico, did all the paperwork for the pilots and airplane, and refueled. Then it was onward to Loreto (MMLT) which was another couple of hours flying time. We enjoyed beautiful scenery along the Sea of Cortez.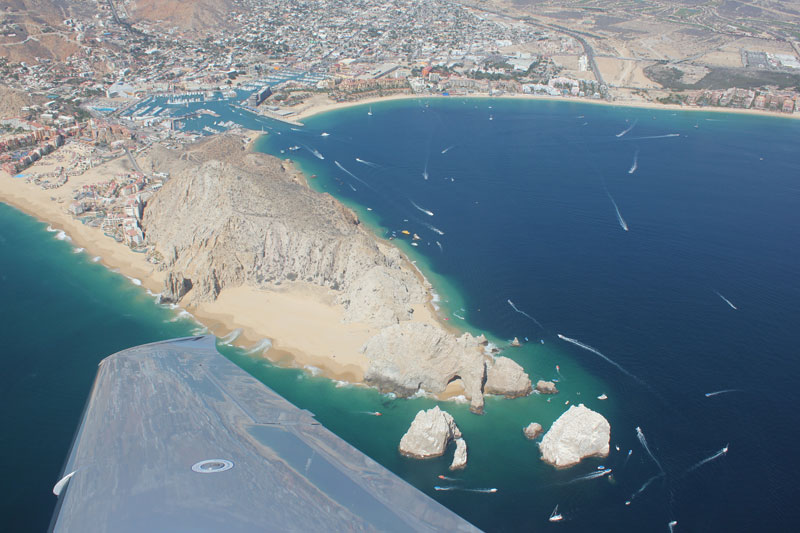 After an overnight in Loreto (the client had business there), a day trip to Cabo was in order. Only another 1.25 hours down the Sea of Cortez, La Paz instructed us to contact Los Cabos Approach and we were soon on the ground in Cabo San Lucas (MMSL). Note: don't try to land at San Jose Del Cabo (MMSD), that is the busy air carrier airport with much higher prices.
Fees and fuel were reasonable at MMSL, and they even gave us a ride to the beach for lunch.
The return trip was slow (headwinds) but uneventful – we landed at San Diego Brown Field (KSDM) and cleared US Customs in no time. Then it was an IFR flight back home to the Bay Area.
This was a wonderful way to introduce flying in Baja California and I hope to have the opportunity to do it again. If you are thinking about flying into Mexico (or Canada, or the Bahamas!) please contact me to discuss your training options.
For a more complete description of border crossing procedures, read my blog post about visiting Rocky Point on mainland Mexico.  To read more about my "Mexico Checkout" flight instruction, read this.